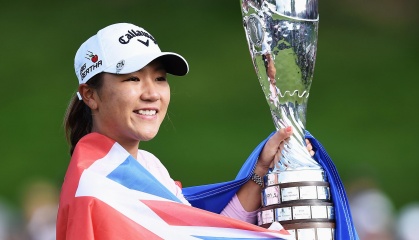 In 2015 , A kiwi named Lydia Ko , became the youngest woman in the world to reach the number #1 ranking . She was only 17 years old . Many people from New Zealand admire her and think of her as their modern day hero .
Now . Who is my modern day hero?
I'm gonna pick ... Lydia Ko . For her , It must have been a great experience to start golfing at a young age for golfing . Her skills at golfing are amazing . A lot of people admire her as her hero . I admire her for her skills and why she is a hero to other people . She was the youngest to claim a LPGA tour cup ! .
She is quite young to be golfing . And I like that . She didn't wanna wait a couple just to join golf at the right age , She joined at a suitable age . The age of 17 . I think that this was probably her first dream . Maybe . She's on a roll this year . I hope she could win more .